TGIF! It's Friday, and for most of us, that also means leaving work behind and enjoying the week-end. I know after a long week of hard work, extreme coffee consumption, and mommy duties, I get seriously excited at the prospect of having two (somewhat) free days out of the office. After all, there's a reason why you see TGIF quotes popping up everywhere at the end of the week…
However passionate we may be about our careers, the end of the week always brings with it an air of freshness, relaxation and kicking your feet up for a day or so.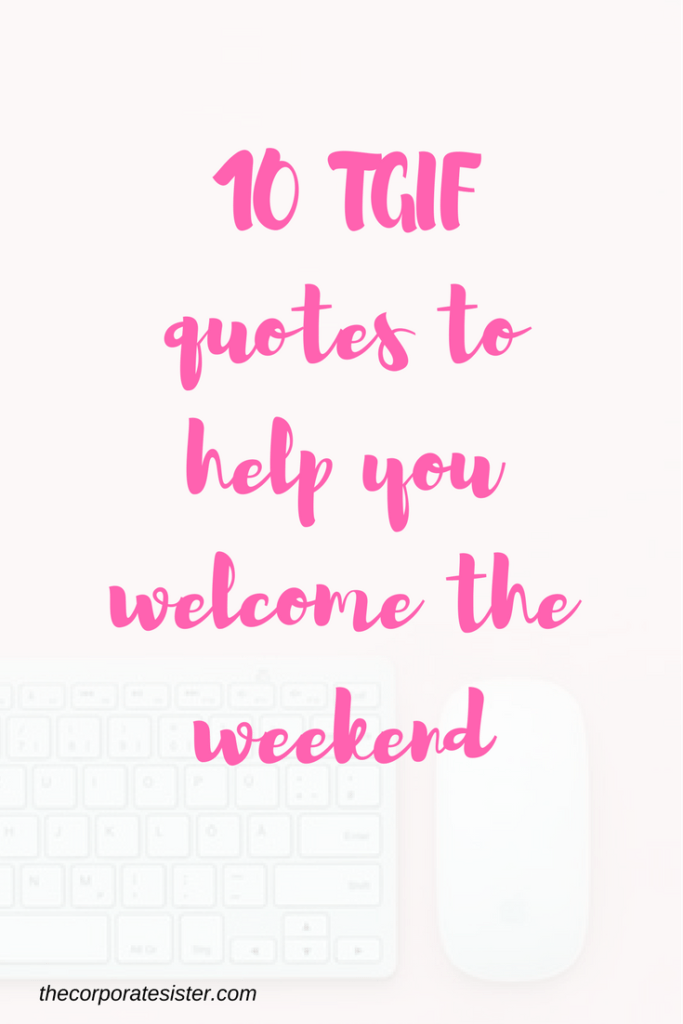 In honor of all your hard labor and those defunct cups of coffee you shamelessly gulped throughout the week, here are 10 of my favorite quotes to help you welcome the weekend with a bang!
10 TGIF Quotes to Welcome the Weekend
Now why are you still at work laughing at these TGIF quotes?
Happy weekend!
The Corporate Sis.