For many, Black History Month is an opportunity to outwardly celebrate the history and contributions of African-Americans. While most are continually celebrating Black History Month all year long, it reminds us to keep honoring it in the present and in all areas of our lives, including at work.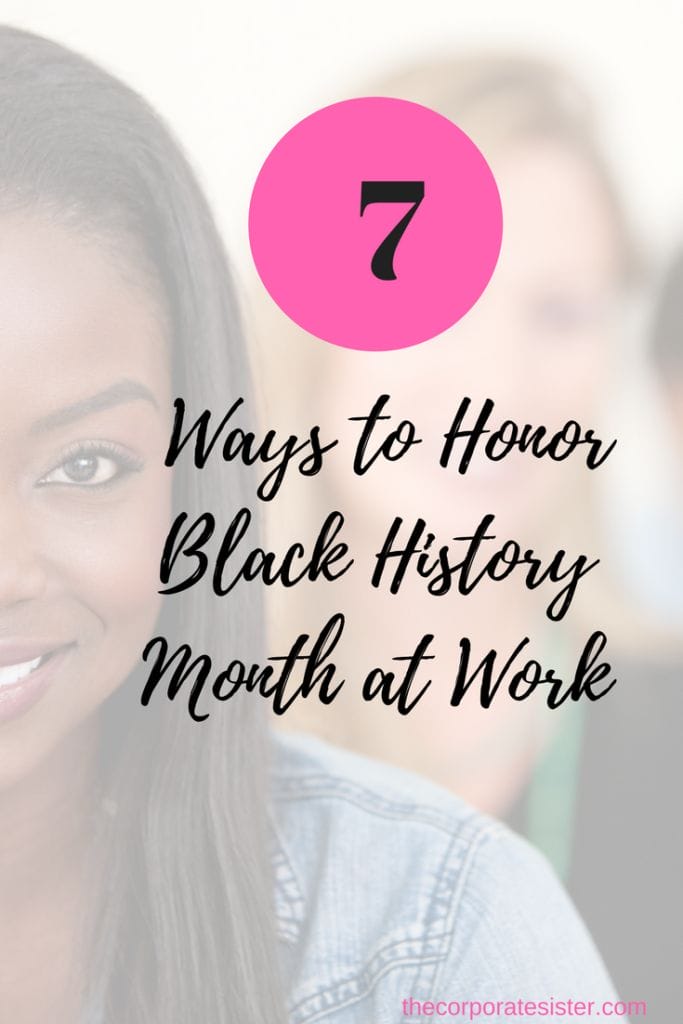 Through our careers, businesses and the work we do in general, we have the power to influence mentalities and initiate positive change for better diversity and inclusion.  Here are 10 ways that we can honor Black History Month each and every day in our respective jobs, careers and/or businesses:
Demonstrate excellence through your example
As a minority woman or man in the workplace, you can start by using your own influence. You don't have to be a CEO, or even a top executive to effect change. Through your example of integrity, commitment and optimal performance, you have enough influence in your team, department or organization to effect change, if only by correcting negative biases or perceptions around you.
Help another employee by becoming a mentor in your organization. As a woman or man of color, you can use your influence to assist young professionals in the same field. It's a powerful way of honoring Black History month by giving back of your knowledge and professional resources.
Recognize high-performing women and men of color at work
It's no secret that many women and men of color tend to be overlooked in the workplace, as a result of negative bias, perception or office politics. Using this opportunity to recognize women and men of color whose contributions are furthering the purpose of the team, department or organization can go a long way in effecting change. Look around for women and men of color who may not get the recognition or appreciation they deserve, and choose to spotlight them as well.
Volunteer at a not-for-profit
Many organizations promote service day events. How about suggesting one of those events take place at a not-for-profit benefiting a local Black or minority community? This is a great way to involve your fellow employees in inclusive community efforts that recognize and impact diversity positively.
Hold a diversity workshop or event
Many of the negative biases and perceptions around women and men of color at work stem from a lack of education. Holding diversity workshops around topics affecting women and men of color, as well as to highlight diversity efforts that can be undertaken, can benefit everyone in the workplace.
Support Black and minority businesses
If you're a business owner, consider using Black and minority suppliers, consultants or contractors. If you're an employee, you may also suggest diverse suppliers, consultants or contractors that could benefit the organization as a whole.
Suggest policy changes in your organization
One of the most powerful ways an organization can change is through policy change. Consider suggesting improvements in hiring, retention and compensation policies to be fair to women and minorities? If you can, think about ways in which you can encourage your organization to ensure that women and minorities are proportionately represented as well.
What other suggestions would you add to this list?
To Your Success,
The Corporate Sister.