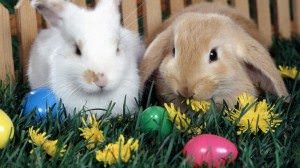 Happy Easter Everyone! Here at The Corporate Sister, we wish you all a very happy Easter Sunday, hoping that your day is filled with love, laughter, and lots of chocolatey treats….And we also would like to thank you for all the support and love you've shown The Corporate Sister, and would like to give it right back to you!
On this beautiful week and awesome Easter Day, this is what we round up as note-worthy, inspirational, and all around "warm-your-heart", "make you laugh, smile or yell" news:
Well, this is the news we've been enjoying the most this week! And as we're off to enjoy chocolate bunnies and treats, we wish you all again an amazing Easter!
The Corporate Sister.