Are you ready to start your blog but are not sure where to begin? Have you been dabbling with blog ideas but have never followed through? Do you scour online blogs with a deep desire to start your own? I can help you…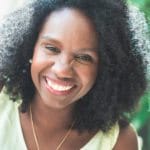 I'm Solange Lopes, the founder of the career and business blog The Corporate Sister. I have a passion for writing, and…creating blogs. If you've been thinking about creating a blog for some time, you know the feeling…But that's not all…
I've also learnt over time that blogs are still one of the best ways to put your brand or business out there, while helping and educating your ideal clientele. Starting with, or adding a blog, to your business strategy can:
– Establish your authority
– Attract your ideal clientele
– Create buzz and momentum for your business
– Open the lines of communication between you and the world!
In this 90-minute Start Your Blog ($97) One-On-One Strategic Session, you'll learn:
– The branding strategy you need BEFORE even starting a blog
– How to leverage your talents and skills to create the right blog for you
– How to identify your ideal reader/client and avatar
– The technical basics you know to set your own blog in no time!
– How to create show-stopping content
– How to monetize your blog by creating various streams of income
-How to manage your blog without losing your mind (and wasting precious time!)
If you've ever wanted to start a blog, know that not only is it possible, but it's within reach!
To get started, please fill out this START A BLOG QUESTIONNAIRE!
CLICK HERE TO BOOK YOUR START A BLOG ONE-ON-ONE STRATEGY SESSION!
Here's to your success!
The Corporate Sis