Have you been dreaming of ditching your 9-to-5 to start and run your own business? Is the prospect of becoming a full-time entrepreneur filling you with excitement and anticipation? Are you looking for ways to successfully transition from corporate to entrepreneurship? I can help you turn this dream into reality, but we must work at it first…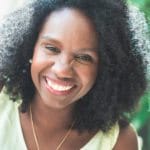 I'm Solange Lopes, and I know all about the entrepreneurial itch. I made the move from corporate to entrepreneurship myself, and have gone through the process (and the work) it requires. I'm not here to tell you it's an easy process, but it can certainly be done with the right and strategic process involved. This is where you come in…
 In this 90-minute session ($197), we will work together on:
– Setting up a clear and effective business plan
– Clarifying your branding and business strategy BEFORE you take the big leap
– Creating a financial plan to sustain and support you during the transition
– Tackling the mindset and emotional part of making such a big transition
– Building a path to success as you move forward
Making the leap from employee to entrepreneurship is one of the biggest decisions you may ever have to face! I know it certainly was one for me…It shouldn't be taken lightly, and you must put in the work and strategy necessary to make it a success! This is what I'm offering you through this laser-focused session where we will tackle your strengths, weaknesses and potential as we set you up for success!
Are you ready for the challenge? Let's get started…
To get started, please fill out the TRANSITION FROM CORPORATE TO ENTREPRENEURSHIP QUESTIONNAIRE!
Schedule your one-on-session today! CLICK BELOW TO SCHEDULE YOUR STRATEGY SESSION:
Here's to your success!
The Corporate Sis