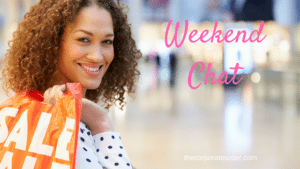 Welcome to our weekend chat feature! Got something you want to chat about? Post it in the comments below…
On our weekend chat this week, I've logged the best Friends & Family sales happening now. Check these out this week-end:
Anything on your mind? Chat about it below.
Cheers to the weekend,
The Corporate Sis.