Disclosure: I have partnered with The Real Real to discuss making smart fashion choices through the power of consignment shopping.
Fall is one of my favorite times to "refresh" my wardrobe. By this, I mean (graciously) letting go of the clothes and shoes I keep hoping to "magically" fit in one day when my stomach gets flat again. In the age of consignment, when you can pocket some serious cash for cleaning your closet and home of unused goods, eliminating personal clutter has actually become the ethical thing to do. Think about it, instead of throwing away all the money you spent on those then-highly-fashionable mini-skirts from college, you can now let go of yesterday's fashion with poise, elegance and a fatter wallet.
Consigning, or the modern art of reselling your unused goods, is also a great way to make sustainable, smart fashion choices while pocketing extra cash.
I first got into the world of consigning as a college student with a thin wallet and unabashed passion for eclectic, original yet moderately priced fashion wares. It was a fellow fashion addict with a similarly limited budget, who introduced me to the concept and led me to my first vintage Chanel bag.We'd travel hours to some of the best consignment shops in the most affluent areas around town, chasing those unique vintage picks. It was about more than just getting more stuff, it was the thrill of the chase, the history behind those vintage pocket books, the sense that life has passed through these stores. And also that we were contributing to saving fashion from utter waste (we all need a higher purpose, don't we?).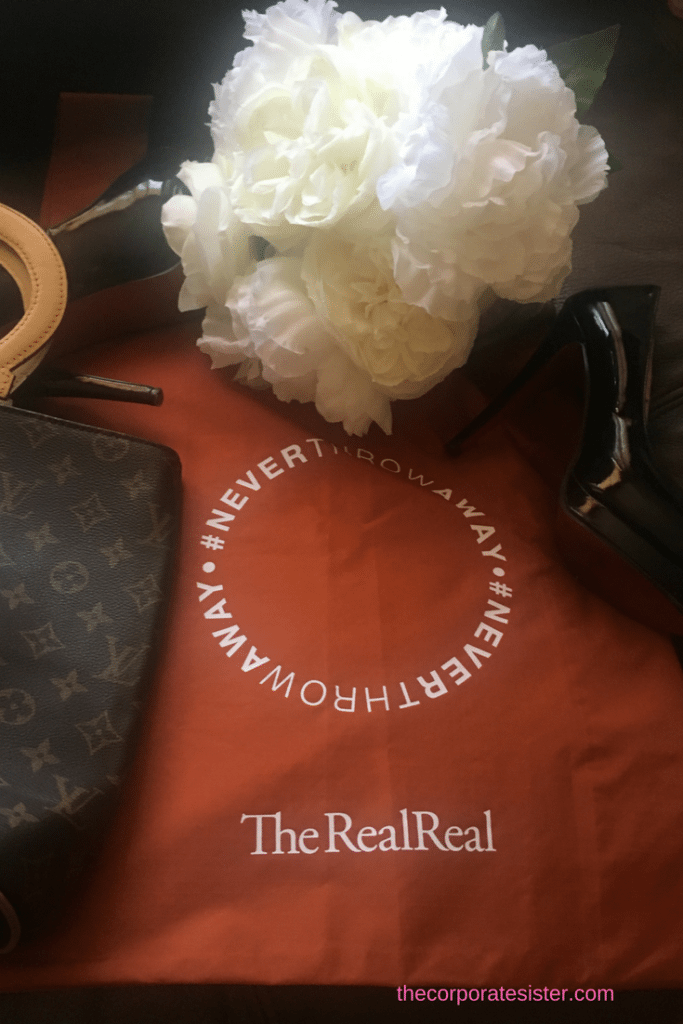 In honor of the first-ever National Consignment Day, here are seven benefits of never throwing away and consigning instead:
High fashion doesn't have to mean high costs!
I'm the proverbial "frugal fashionista". Which also means I don't believe that you necessarily need to dish out high costs to enjoy high fashion. You can now get designer items in good condition on resale, while giving sellers the opportunity to sell more with less costs and labor.
Keep in mind that one of the pre-requisites of consignment selling is that sellers ascertain that the items sold are up to a certain standard. This also means you may be able to purchase great, even rare items, at a fraction of their price.
Consigning is environmentally-friendly!
Instead of throwing away unused goods and adding to the planet's waste, you can actually contribute to saving the planet through the use of consignment shops. Now, unused items can become part of someone's wardrobe, while the seller can benefit from making extra cash. For both buyers and sellers, it's an absolute win-win.
By not throwing away, you're helping a good cause!
Many consignment shops also serve as non-profit organizations. As such, they partner with local and national charities to dedicate some of their benefits to helping certain causes. As you participate in the consigning process, you may also be helping a charitable cause.
Consigning is a great business!
If you have an eye for rare fashion and other finds, you may be able to turn the consigning process into an exciting business. There are many online marketplaces that specialize in high-value and/or original consigned goods. I know I love unique vintage items and rare art pieces that sometimes can only be found through the consigning process.
Every now and then, you hear about a lucky shopper who stumbled across a treasure at a consignment shop. That could be you!
Consigning is budget-friendly!
Whether you're in a budget pinch or just want to save a few bucks, consigning can be a great way to make or save extra money. You can cash in on all those unused dresses (yes, those with the tags on that don't get past your left thigh) in your closet, and you may also be able to score original, unique finds at very reasonable prices.
It's like a fun treasure hunt!
One of the main reasons why I love consignment shops is the sense of adventure they bring. You never know what you'll find there. I've dug out unique vintage fashion items, funny and original pieces from antique times, and rare décor in stores all across the country.
I always wonder about the story behind those items, and get inspired by the memories they may carry. Plus that sense of extra price when you beat the other shoppers and get the coveted vintage Chanel bag…
You get variety and originality!
Last but not least, if you tend to get bored in traditional stores, consider the variety and originality you may find in consignment shops. From various designer labels to older, vintage picks, the options may be endless, and quite fun!
What has been your experience with consignment shopping?
To Your Success,
The Corporate Sister.
Solange is the founder of The Corporate Sister, as well as an author, entrepreneur and CPA. She's passionate about helping women do work they love, build fulfilling careers and living life on their own terms.