Welcome to our Career and Lifestyle Free Tools page!
This is where you'll find free career guides and templates you can use, share and enjoy! I'm working on updating this page with additional guides as I go…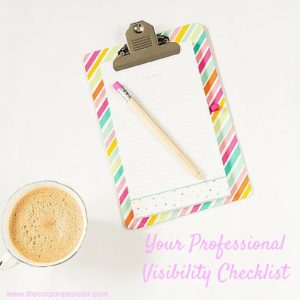 The problem many of us face at work is being visible. Check out this Professional Visibility Checklist for tips on standing out at work!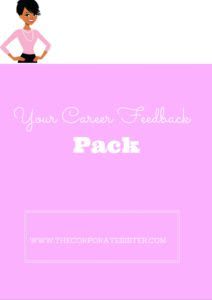 Feedback is one of themes powerful areas you can leverage in your career. My Career Feedback Pack includes simple tips on giving and receiving feedback, as well as my easy-peasy one-on-one template. Click HERE.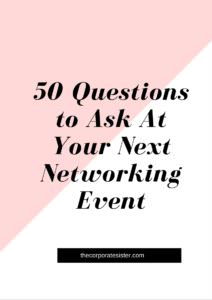 Wondering what to ask at your next networking event? Here are 50 networking questions you can start using now! Click HERE.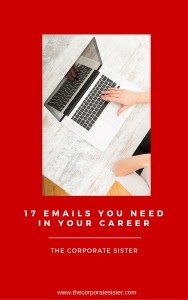 Spending too much time writing emails? Check out my 17 email templates to help you save time and write great emails. Click HERE.
If you're looking for specific resources, please don't hesitate to email me at <corporate@thecorporatesister.com>.